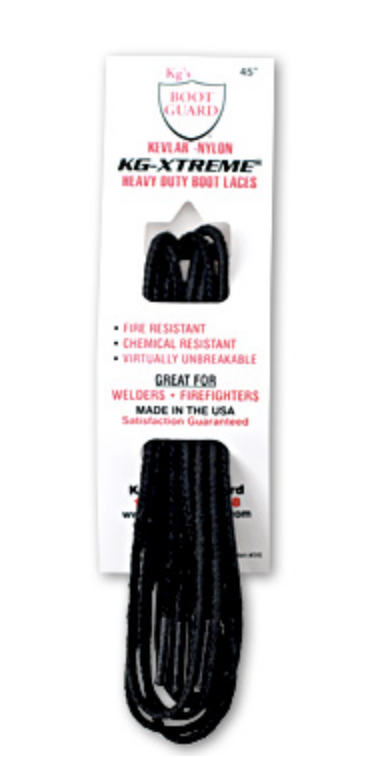 Keep your work boots on tight with KG-Xtreme heavy duty boot laces. These 100% Kevlar® and heavy duty nylon laces are braided together, wax coated, and then flame resistant fiber tipped to form the toughest lace around!
You won't have to be afraid to get these laces dirty. They are chemical resistant, fire resistant, and virtually unbreakable.
These tough boot laces make the perfect gift for any welder, machinist, firefighter, construction worker, or anyone else in your life that wants laces as tough as the boots they trust each day!
Most 6-inch work boots use 54 inch laces. Most 8-inch work boots use the 72 inch laces.