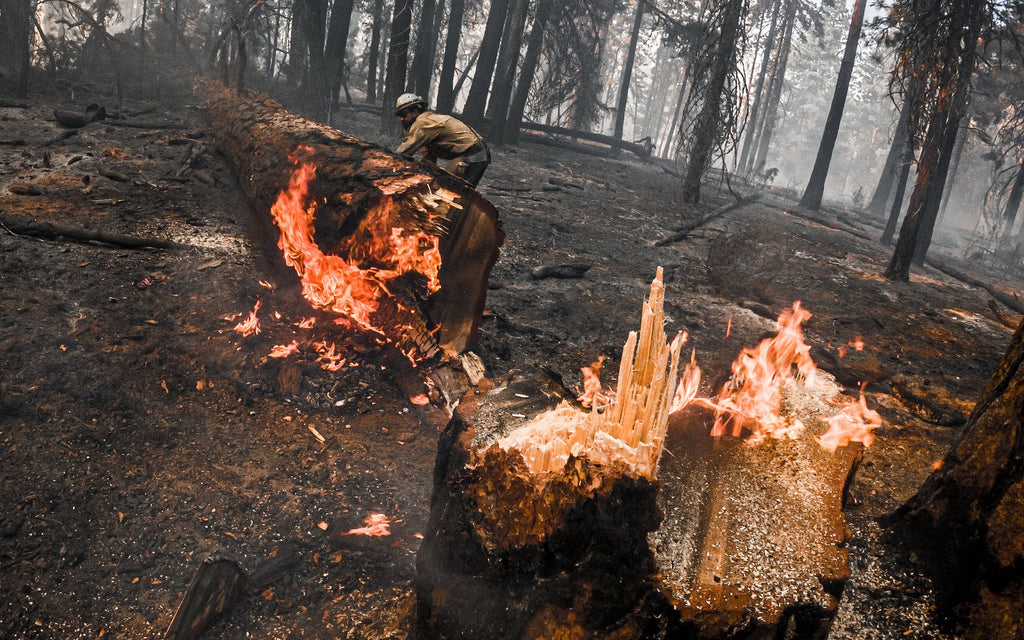 For firefighters nothing is more important than a quality pair of wildland fire boots. White's Boots set the standard for footwear in the forest industry, and even today the Smokejumper is one of the most well-known fire boots out there.
Most footwear provides minimal arch support, which allows for your arches to collapse once you apply pressure on your feet by standing, causing severe foot discomfort and in some cases more permanent damage. With White's arch ease design, pioneered by Otto White, your foot is cradled in comfort. Their high arch technology doesn't allow your arches to flatten and collapse. It's been imitated by virtually every boot manufacturer in the world, but when it comes to the quality of materials and care in craftsmanship, there is no virtually comparison. (Click here to take a look at the anatomy and construction on the smokejumper.) Its unsurpassed heritage has spread from wildland fire fighters to hunters, construction workers to truckers, and others who live in their boots and expect the very best. Their hand sewn, stitch down construction provides flexibility and comfort that cannot be achieved any other way. If you want the original work boot that you can repair, rebuild and last for years White's Smokejumper wild land fire boots are there for you. We carry a large selection of sizes and widths in stock; call 1-800-722-0393 for a fitting expert.
Do you require NFPA Approval?
The Smokejumper is built standard in a 10" height, with black smooth leather, and a Vibram 100 Lug sole marked with a red X which signifies a fire resistant sole. The smokejumper meets or exceeds requirements of NFPA 1977, Standard on Protective Clothing and Equipment for Wildland Fire Fighting, when built to this configuration. Alterations can be made on custom orders but it may no longer meet NFPA requirements, depending on the changes made. Most custom builds will require a build time of approximately 4-8 weeks depending on how long you wait to place to get you order in. With fire season just around the corner, our phones are already ringing with boot orders, so don't wait! Call and speak to one of our customer service representatives today, and we can help get you into a boot that best suits your needs, or help with any fitting questions you may have. Your feet will thank you.