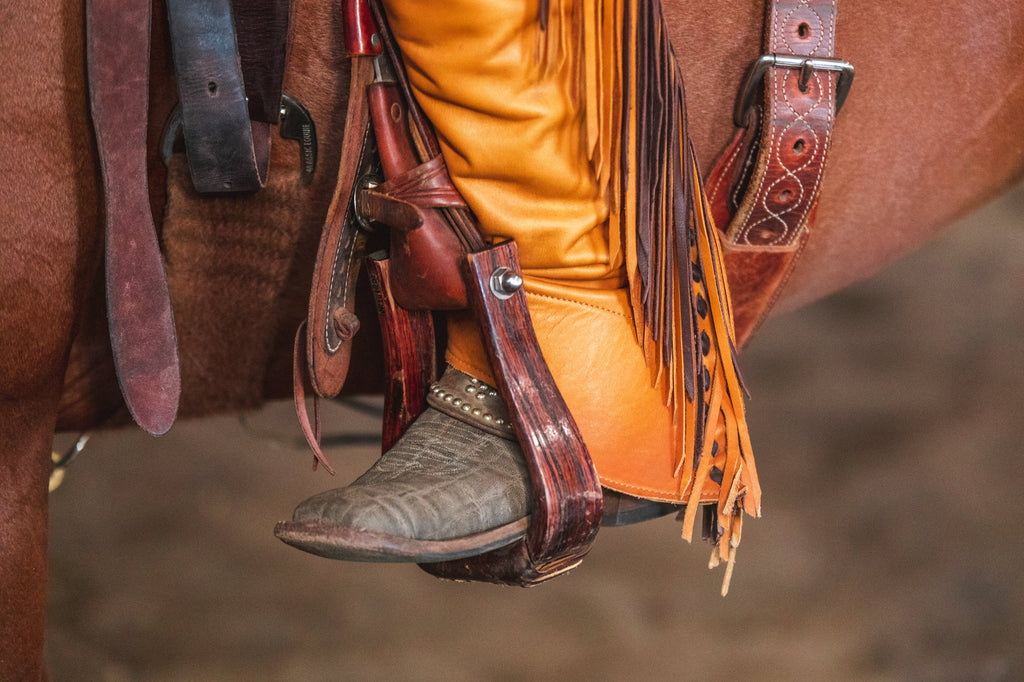 At Drew's, we know that the boots you wear are an important part of your lifestyle, and we believe in offering our customers the best quality products and professional service around. Drew's has been in the boot making business for nearly 100 years. Let our years of experience in the industry assure you that you'll get the best advice about fit, style, and quality.
So what makes Drew's boots different or worth the investment? – Quality the lasts. Nowadays, it can be difficult to find manufacturers who source high-quality leathers, build their boots by hand, and take pride in the materials and the craftsmanship that goes into producing their products. Most machine-made boots are made with some variation of a paper or cardboard insole, plastic welts or midsoles, and minimal or no arch support. Boots made to these standards are likely to fall apart quickly and are unable to be repaired or resoled. All of our handmade boots at Drew's are designed to benefit your feet and offer the support they need for a hard day's work. Aside from the double ribbed steel shank, our Drew's handmade western boots are an all-leather construction. They can be re-soled and re-welted when the time comes, and most of our customers have had their boots for several years.
One of the most differentiating features of Drew's is the high arch construction. They are designed to support the foot in a way that reduces fatigue on the feet, legs and back, while aligning your body. A high arch substantially reduces the pressure that is put on the ball and heel areas by redistributing your weight evenly throughout the entire foot. For those who like a higher heel to ride in, you may find that many other boot brands leave you feeling like your weight is being shifted forward, making them both unstable and uncomfortable to walk and work in. The high arch in our boots help combat this issue by balancing out the higher heel with the high arch construction, preventing your weight from being thrown forward. Our tall top buckaroo styles have been our best sellers for this reason, and we try to keep our most popular styles and sizes in stock.
Our boots can be made to your individual specifications if you require custom sizing, custom leg patterns, or just a custom look. Build times vary depending on time of year, leather availability and custom options, however they generally hover around the 8-10 week mark.
You can be fit for our boots locally, at our store in Eugene, Oregon. In December, we will be heading to Las Vegas during the NFR. Stop by our booth at Cowboy Christmas in the Las Vegas Convention Center to check out our custom handmade boot selection and get fit up in person! You will also find us in Denver at the National Western Stock Show in January.
If you need to be sized remotely, we regularly fit people through measurements and tracings. (Click here to find our fitting guide and fit kit.) For any assistance on custom ordering or sizing help, give us a call at 1-800-722-0393 and one of our customer service representatives would be more than happy to offer assistance.